Christmas decorating is one of the most magical elements of the festive season. Bringing Christmas to life with imaginative decorating ideas for interiors and gardens is a lovely way to surprise family and friends…at a time of the year which is meant for delight.
Surprise and intrigue with whimsical, unexpected touches. In the words of famous interior designer Juan Montoya, "A room should never allow the eye to settle in one place. It should smile at you and create fantasy." We couldn't agree with Juan more. Herewith our tips for a stylish Christmas…
Firstly, Make Arrangements
Decorating with flowers, lush foliage and wreaths is a traditional way to celebrate Christmas. Deck the halls with banks of seasonal poinsettias and place blooming Christmas Roses in bowls around the house. White roses bound with red ribbon are another elegant touch.
Don't forget to hang mistletoe – a practice which goes back to the time of the ancient Druids in Europe. Few people realise that Australia actually has 90 varieties of native mistletoe, versus Europe's one. Making it quite patriotic to hang some artfully over the door!
Create a sophisticated Christmas arrangement in lieu of a tree or wreath. We love this arrangement of rich red berries, white ribbon and lights from Allegra Hicks, a previous speaker at Decor + Design.
Add A Liberal Sprinkle of Fairy Dust
Although we may miss out on a White Christmas – and many of us live in homes sans chimney – one of the most splendid things about Christmas in the Southern Hemisphere is being able to eat outside with friends and family. Make a magical alfresco feast come alive with beautiful fairy lights raining from the branches of a sturdy tree. Now this is what we call a proper Christmas tree…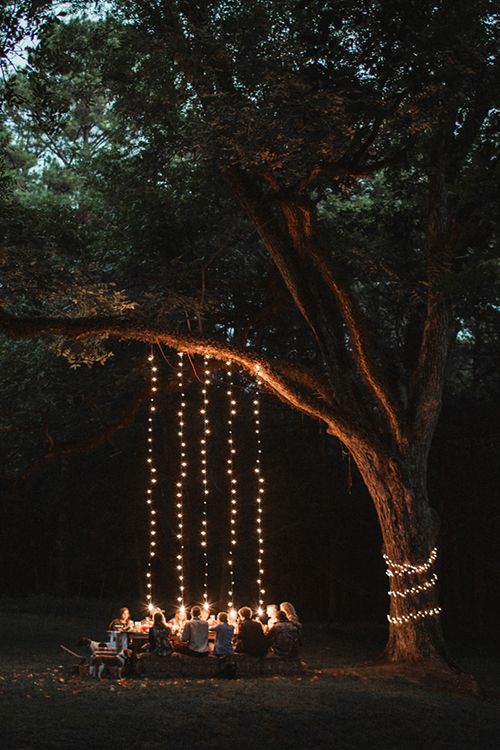 Ignite the Senses
Australian favourite Glasshouse Fragrances has a splendid array of candles to make your December one to remember, with the scent of dancing sugar plums pervading every inch of your household. The "Night Before Christmas" is a triple scented candle which will make you think of plum puddings and festive fruits, with notes of Blackcurrant, Plum, Lemon and Lavender.
Jo Malone London's luxurious candles are also perfect for evoking a festive atmosphere. We love their Pine & Eucalyptus Christmas Candle – an essentially Australian scent for the festive season.
Use Unexpected Colour Palettes
Just because it is Christmas doesn't mean you're tied to the orthodox red and green. Using loud prints can be interesting, as can going bold with a block metallic, such as an all gold, glittering wreath.
Layer It Up (Like Martyn Lawrence Bullard)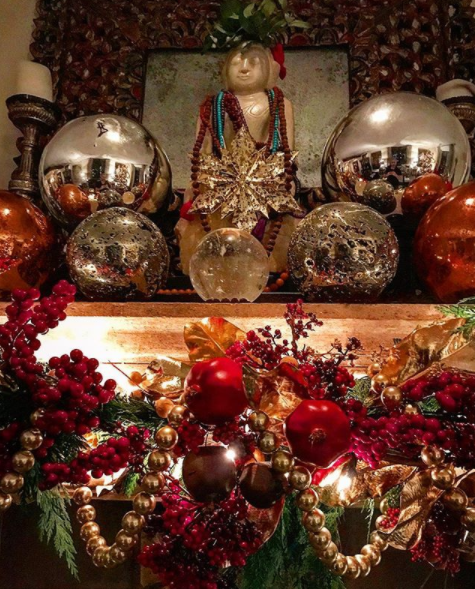 LA-based designer Martyn Lawrence Bullard is famous for effortlessly layering contrast to create a cohesive look, like this wonderful shot of his 2018 Christmas mantel.
Martyn will be the International Keynote Speaker at Decor + Design 2018, as part of the Australian House & Garden International Seminar Series. This series features design thought leaders from around the globe.
Decor + Design is co-located with the Australian International Furniture Fair and will take place from 19th – 22nd of July at the Melbourne Exhibition Centre. Together they feature over 250 leading furniture and interior companies. This industry-only show is not to be missed by those with an eye for design.
Subscribe now to stay updated on speakers, exhibitors and features at Australia's No.1 Interiors Event.