Elevate ahead and get ahead of the curve at Decor + Design, 13 – 16 July at Melbourne Exhibition Centre. Not only will the 19th edition of Australia's premier event for the interiors industry showcase an innovative new Green Design Hub, it is the place to gather industry intelligence. Not only in terms of the sustainable materials, patterns and textures which consumers will be looking for over the coming year; it is also crucial to understand the larger macro design trends shaping the industry.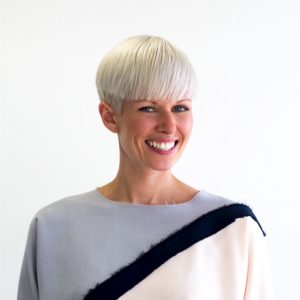 Take a fascinating look into the future of living with Nia Pejsak, Advisory Director of Stylus, an international authority on trends and insights that helps design businesses predict change. Nia will address how global populations will change the way they live and the design of their homes and areas to deal with major issues such as climate change and cost-of-living.
From the future of architecture and retail to work, this is an unmissable session for savvy design visitors.
We asked Nia to tell us about how she became a futurist, brands she works with and why staying ahead of trends is essential to a successful business. She also gives us a sneak peek at insights she will be giving visitors on Friday 14th July at Decor + Design!
Nia, how did you become a Futurist?
Finding what's new and what's next has always driven my passion for looking towards the future. I have a background in international marketing and brand strategy, and have worked with global brands including Mulberry, Lacoste and Net-a-Porter.
Noticing the cyclical and often insular nature of innovation in-house, I wanted to explore longer term, cross industry views and impacts and made the move into trend forecasting. After studying an MSc in Applied Psychology, which gave me critical insight into human behaviour, I joined Stylus in 2016, inspired by the company's cross-industry approach to innovation. In their Advisory team, I help members understand the complexities of the future and translate key consumer shifts and industry trends into actionable insight to inform their strategies.
What kinds of brands do you consult with?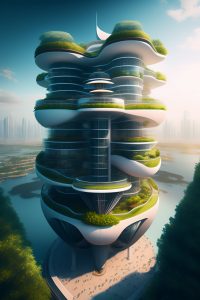 Our research consistently captures the attention of some of the most curious and creative audiences in the world. My work at Stylus has seen me tackle complex research briefs on consumer and product futures, for everyone from Korean automotive companies to billion-dollar American retail brands, European healthcare, beauty and wellness conglomerates, Chinese tech giants and Japanese robotics companies.
In the architecture, design and décor space, we've worked on some incredible projects, working with designers of kitchen and bathroom hardware, home appliance manufacturers, global hotel groups, multinational electronics companies, and retail mall developers.
We've explored how architecture can adapt to better suit evolving lifestyles and life stages; how digital tools are helping visualisation of new materials in evolving spaces; and how an increased interest in wellness is evolving home design in not only sensorial but smart ways, with technology being deployed for discreet, integrated monitoring of inhabitants' health.
Why is Trends Intelligence important for the interior design industry?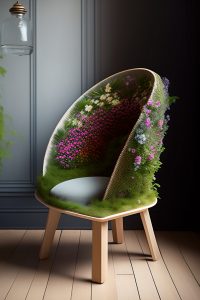 I'm sure I don't need to tell anyone that the load feels enormous right now – our insight shows consumers are experiencing crushing levels of anxiety amid the cost-of-living crisis and climate emergency, as well as a desire to create sanctuary-like homes as they deal with the longer-term impacts of the pandemic on work/life balance.
In order for interior design to thrive in this environment, the industry needs to need to flip their mindset and embrace positive and progressive ideas and solutions that will lead us to a better place. Now is the time to reset, and shed habits, behaviours and 'things' that no longer serve us or the planet.
Through our tracking of cross-industry innovation, we explore more efficient, sustainable, equitable ways of living, as well as how we can reclaim optimism, hope and purpose through forward-thinking solutions during this turbulent time.
Can you give visitors a sneak peek of your forecast at the show?
My forecast looks at four key themes. First, I'll explore the evolving urban landscape and what this means for future populations, focusing on citizen-focused housing and community spaces. As these urban environments battle with the effects of climate change, I'll showcase how designers are innovating with decor that adapts to hotter summers and extreme winters.
In The Adaptable Home, I'll look at innovative intergenerational living, investigating how simple design tweaks and forward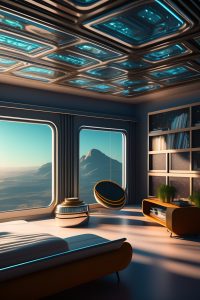 planning can really tackle architectural ageism, boost accessibility, and create lifelong living opportunities. I'll also highlight how, through universal design, a host of passionate designers are changing the clinical aesthetic of assistive products and spaces with aspirational yet helpful homeware and design.
Thirdly, as work-from-home routines bed in for the long-haul, it's become increasingly tricky to separate productivity from pause, and juggle all of our personal and professional commitments. I'll showcase innovations in reconfigurable setups, and modular concepts that both support socialising and accommodate independent users. The session will also explore how interiors are designing with both privacy and communal needs in mind and enhancing ways to connect remote workers.
Finally, I'll look at the rising importance – and necessity – of community care, social cohesion and civic engagement as part of a healthy, happy and productive society. It's here that community-focused design can really make an impact.
Combined, these sections will give you a holistic view on how you can better understand the ever-changing needs of your consumers – an understanding critical for future success.
'See past the now' with Stylus on Friday 14th July, 1.15pm – 2pm at the Seminar Theatre of Decor + Design. Seminar Series tickets are available from $55 – 75 and can be purchased at the same time as free visitor registration for the exhibition. Other speakers this year include the amazing Akira Isogawa, Brahman Perera, Bree Leech, James Treble, Jamie Durie, Kerrie-Ann Jones, Briellyn Turton and many more.
Decor + Design Elevate will also showcase hundreds of exhibitors across indoor and outdoor furniture, lighting, soft furnishings, textiles and art, plus other features including VIVID Emerging Designer Awards and the Green Design Hub.