Italian designers have long been leaders in the fashion, furniture and design worlds.  Milan International Furniture Fair – Salone del Mobile – is the most important furniture fair annually, where the global industry gathers to see the latest directions and pieces from acknowledged taste-makers.
Usually held in April, it has been on hold since 2019 thanks to pandemic, with the next edition scheduled to take place in September 2021. What is certain – it will be very difficult for the Australian design cognoscenti to be in attendance!
Instead, our local industry will be gathering at Australia's No.1 Interiors Trade Event in July – Decor + Design, which is returning to the Melbourne Exhibition Centre from the 15th – 18th July.
For now, we must  travel in our minds to Italy for design inspiration, with an encyclopedic list of inspiring Italian designers as our itinerary. Herewith a few of our favourite design pieces (and people) to get you started…
The Incredible Sozzani Sisters
Design royalty, Carla and Franca Sozzani epitomise Italian glamour.
Franca Sozzani (right) was the pioneering editor of Vogue Italia for almost 30 years, publishing ground-breaking photographs which influenced the design industry around the globe. The July 2008 'Black Issue' exclusively featured Black models, and was far ahead of the Zeitgeist. It has since become a sought-after collector's item.
Franca sadly died in 2016. Beforehand, she collaborated with her son, director Francesco Carozzini, on the wonderful documentary Franca: Chaos and Creation. (Stream it on Netflix ASAP).
Her sister Carla Sozzani (on the left) is a gallerist and the founder of the cultural hotspot 10 Corso Como in Milan.
One of the most famous concept stores in the world, stepping into 10 Corso Como is transformational. Nirvana for lovers of culture and design, it is a mixture of art, fashion, interior design, books and cuisine.
Fornasetti
Piero Fornasetti (1913 – 1988) was a prolific Milanese painter, sculptor, interior designer and book engraver, who created over 11,000 original designs throughout his life. Although incredibly versatile across artistic disciplines, he was perhaps best known for his product design and contribution to the Italian decorative arts.
Fornasetti's whimsical and colourful designs are often witty and surprising, with an unmistakable aesthetic of 'practical madness'. The kaleidoscope of Fornasetti's imagination runs wild across kitchen products, storage jars, sculptures, ceramics and more.
His plates and trays are iconic and launched a worldwide trend.
The designer's works are still in production by the company that bears his name. Renowned exhibitors at Milan Design Week, notable international designers often collaborate  on new pieces for the Fornasetti collection.
The magical Fornasetti flagship atelier in Milan has also become a mecca for design pilgrims.
Alessi 
Founded in 1921, Alessi is still a family-run business, with Alberto Alessi at the helm today.
Originally intended as a 'workshop for the processing of brass and nickel silver sheet metal', the high quality of its products set them apart from the beginning. It has evolved to become a globally-recognised 'Factory of Italian Design'. Alessi produces a diverse range of products, melding contemporary design with their traditional Italian roots and craftsmanship.
Alessi's mission is to balance creativity with the needs and desires of a mass audience, making great design accessible on a daily level. Famous for their sleek kitchen products, Alessi works with high-profile designers from around the world to produce items that people cherish for life. Our favourite is the iconic Philippe Starck-designed juicer, the Salif. Designed over 25 years' ago, it has become a classic piece of design that is as fun as it is functional.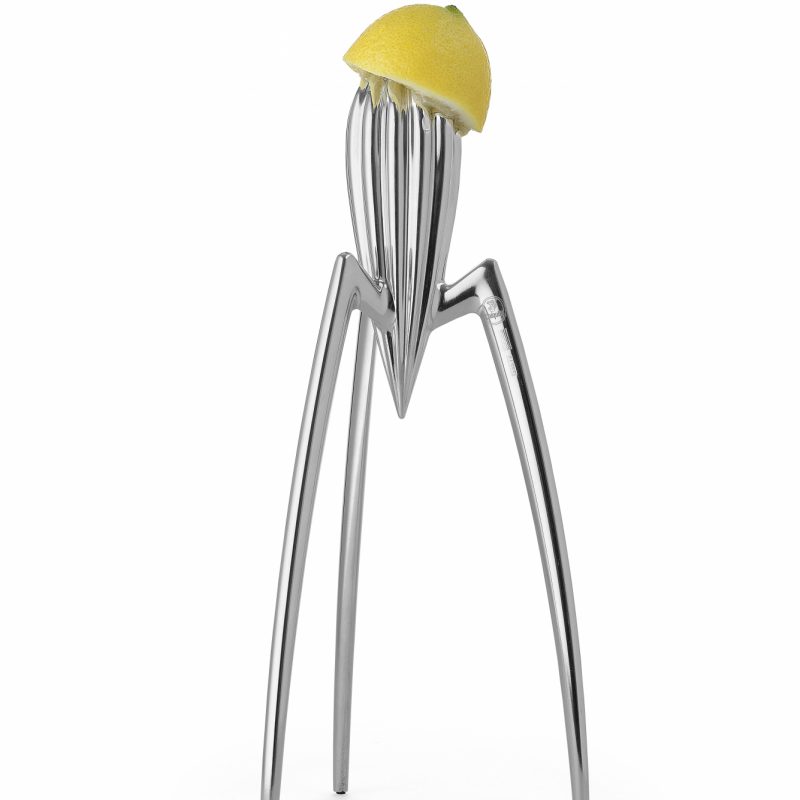 DIMORESTUDIO 
Milan-based Dimore Studio has built an ardent following with its decadent mix of beautiful textiles, artwork. vintage furniture and rich, jeweled tones.
Run by Emiliano Salci and Britt Moran, the due create a 'timeless visual and emotional pathway' with the objects from historical design masters living together with reclaimed materials and other one-off pieces.
Founded in 2003, the Milan studio continues to grow in power, fusing the boundaries between art, fashion and design.
We look forward to the time when we can travel with more ease to Italy to gather design inspiration from its extraordinary history and talented designers.
In the meantime, the 18th edition of Decor + Design will be taking place at the Melbourne Exhibition Centre from 15 – 18 July 2021.
It will feature leading Australian exhibitors from across indoor and outdoor furniture, lighting, soft furnishings, textiles and art. The International Seminar Series will host a line-up of inspirational workshops and masterclasses across disciplines, while VIVID Design Awards will give a platform to Australia's brightest emerging design talent.
Subscribe now to receive updates on the seminar program and trade visitor registration.