Our bedrooms are our cocoons; safe spaces where we can fold up at night and then uncurl to fight another day. It's essential to sleep in a soothing and decluttered space.
When it comes to interior design, choosing a subtle palette and weaving neutrals throughout a bedroom helps switch off the mind for recalibration. Here are some tips on achieving neutrality in the bedroom, harnessing some beautiful pieces from our 2022 exhibitors.
Clever Storage for a Serene Space

First off, make sure your bedroom is as clutter-free as possible. Marie Kondo famously catalysed a tidying revolution with her edict to only keep things which 'spark joy'. You can deep dive into her rules of tidying to overhaul your complete life, or at the very least make sure you have the right kind of storage.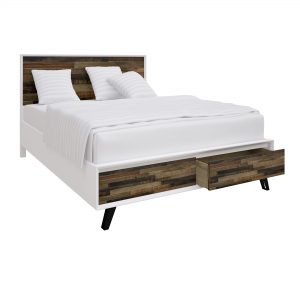 As Bobby Berk said when he spoke at the 2020 Decor + Design show: "Just seeing an overflowing laundry basket is going to take a slow toll on your mental health."
To stow away bedroom bits and pieces, we love the 'Jigsaw' bed from Furnx, who will be exhibiting at the Australian International Furniture Fair (AIFF) in 2022, co-located with Decor + Design, 14 – 17 July at the Melbourne Exhibition Centre.
Furnx Home Interiors is an Australian-owned furniture wholesaler that is based in Melbourne but distributes throughout Australia. They have an extensive product range that covers Bedroom, Dining, Lounge, Lift Chair, Occasional and Home Office Furniture.
Made with Acacia timber and available in white or black, the Jigsaw bed has two beautifully hidden drawers for storage.
Add Textured Neutrals with Beautiful Linen and Throws 
All of the senses are important in design. Our parasympathetic nervous systems, which activate our 'rest and digest' responses (rather than 'fight or flight') can be soothed through calm interiors and textures like velvet, organic cotton and linens.
Decor + Design exhibitor Satara have an exquisite range of furniture and soft furnishings, which includes natural bedlinens and throws. Headquartered in Melbourne but with showrooms across the country, Satara's collection – made in their own factories – emulates relaxed luxury resort living for both residential and commercial spaces.
We love Satara's 100% linen Rockpool Duvet Covers, (above and in feature image) in a medley of earthy tones which will placate the senses.
Create Ambience with Soft Bedroom Lighting
Lighting is a wonderful tool to transition towards bedtime and start to wind down. As well as removing all 'blue light' screens from the bedroom, consider soft bedside table lamps, hanging pendants on either side of the bed and dimmable wall sconces.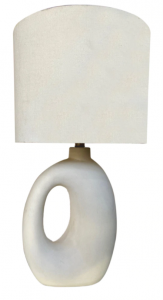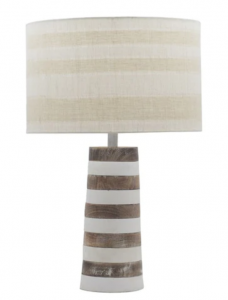 Bedside lamps are the easiest way to quickly change the atmosphere of a room. In theme with the neutral palette, keep the wattage low and choose lamps in soft colours to create your personal cocoon.
Bowral-based importers Tantra have a wide range of lighting, accessories and furniture.
We think their Lighthouse Lamps (eft) are the perfect complement to the Rockpool Duvet from Satara.
We also love Tantra's Abstract Ceramic Lamps (right), which have a wonderful bone colour that will suit practically any interior.
Invest in a Quality Mattress
Finally, perhaps the most essential component for a dreamy night's sleep is a quality mattress. Investing in a top-notch mattress will support you (and your back) for years to come. Australian International Furniture Fair (AIFF) exhibitor MLILY is known around the world for their exceptional bedroom and lifestyle products and is a Global Partner of Manchester United.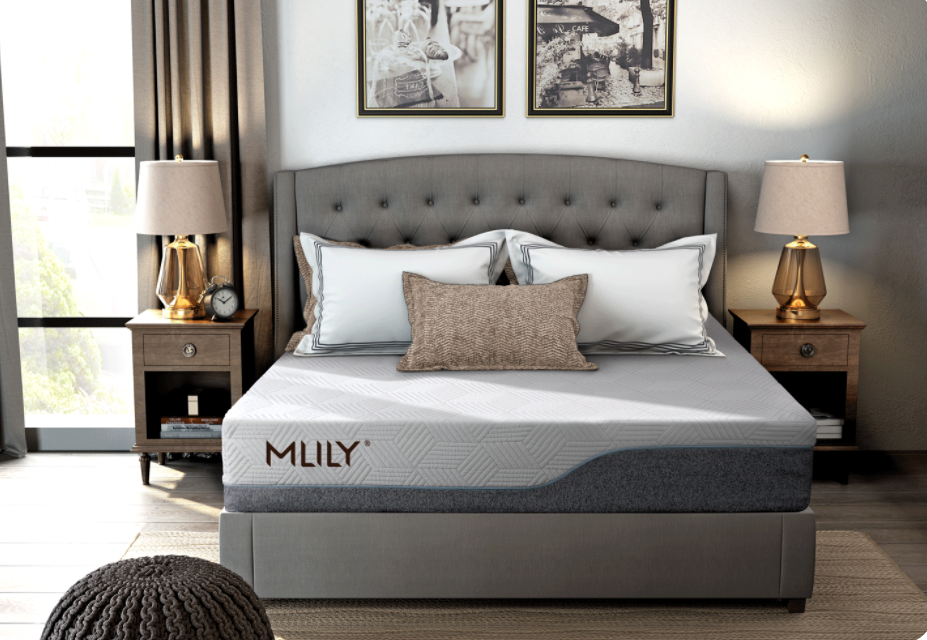 MLILY's memory foam mattresses (pictured above) are entirely free from heat-trapping particles, providing optimum support by evenly distributing body weight and relieving pressure on the hips, back and shoulders.
Find the perfect products for the perfect sleep at Decor + Design and the Australian International Furniture Fair (AIFF), 14 – 17 July at the Melbourne Exhibition Centre. Satara, Tantra, MLILY and Furnx Home Interiors will be showcasing their latest collections, along with hundreds of other exhibitors across indoor and outdoor furniture, soft furnishings, textiles, lighting and art.
Entry to the exhibition is free but limited to trade visitors. Register your interest now to receive information on the shows and be advised when visitor registration opens.