This year at Decor + Design, the official 
Grand Designs Home Collection
 launches new furniture and with an intentional focus on Australian style. New products are curated or developed to be in harmony with the Australian landscape and its homes. 

Whilst a savvy stylist visiting the Collection at Stand I26 won't find any Uluru fridge magnets or cringeworthy kangaroo emblems etched onto furniture, they will enjoy pieces that suit just about any home. 

Maggie Lijovic is the Grand Designs Home Collection Brand Manager, and was responsible for weaving subtle Australian references into the range. "The Collection has always been timeless and versatile, but this time around I imagined pieces that reminded me of uniquely Australian homes that are free-flowing, full of natural materials and blend into the surrounding lush landscape."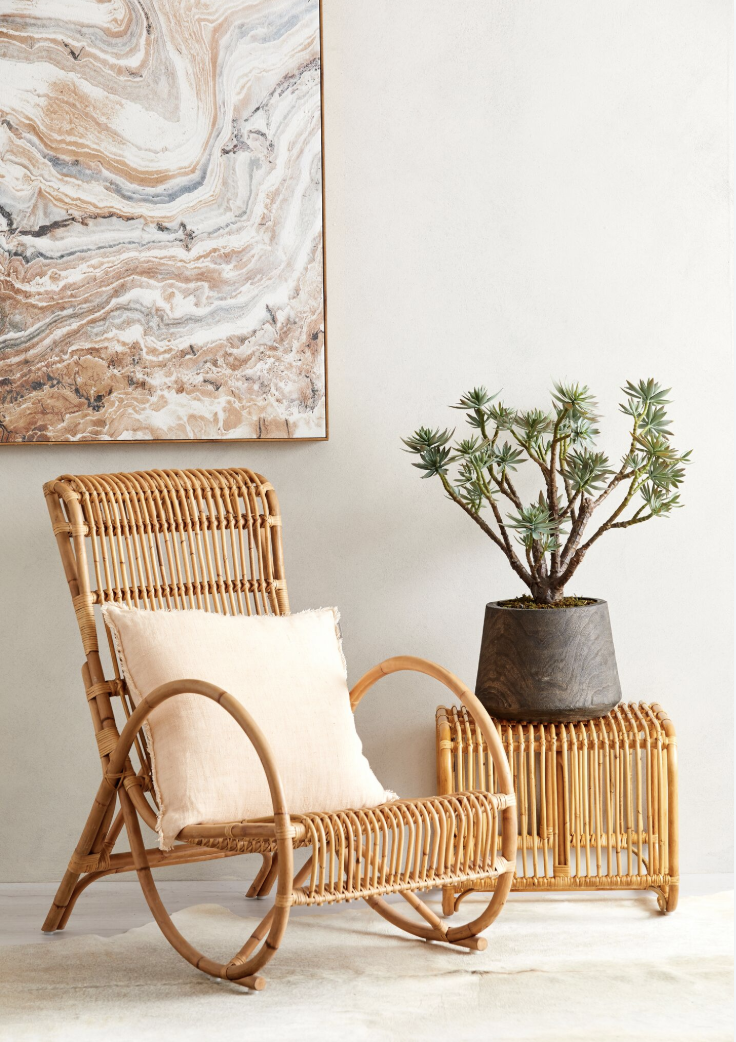 To translate this vibe into a collection, Lijovic has featured the organic appeal of timber. She sourced tables, chairs and benches made from rattan, elm and oak – with a bit of eucalypt thrown in for good measure. Notably, the elm used is reclaimed – adding character and charm. Whilst the materials used aren't all Australian, they exude the relaxed charm and suit-any-setting versatility that fits into a concept of Australian interior design. Lijovic also intentionally included earthy textures and tones in the Collection's ceramics and fabrics. "I looked at different Australian landscapes, selected some evocative colours, and then calmed them down so that they would be easy to style. You'll see these subtle tones across the range."
The most overtly Aussie part of the Collection is a stunningly-lifelike artificial floral arrangement, that you'd be fooled into thinking was fair dinkum. Its burst of iconic eucalypt and pink banksia was put together in Melbourne by the same talented floral design team responsible for Rogue's famous artificial arrangements – using impeccably realistic components sourced internationally.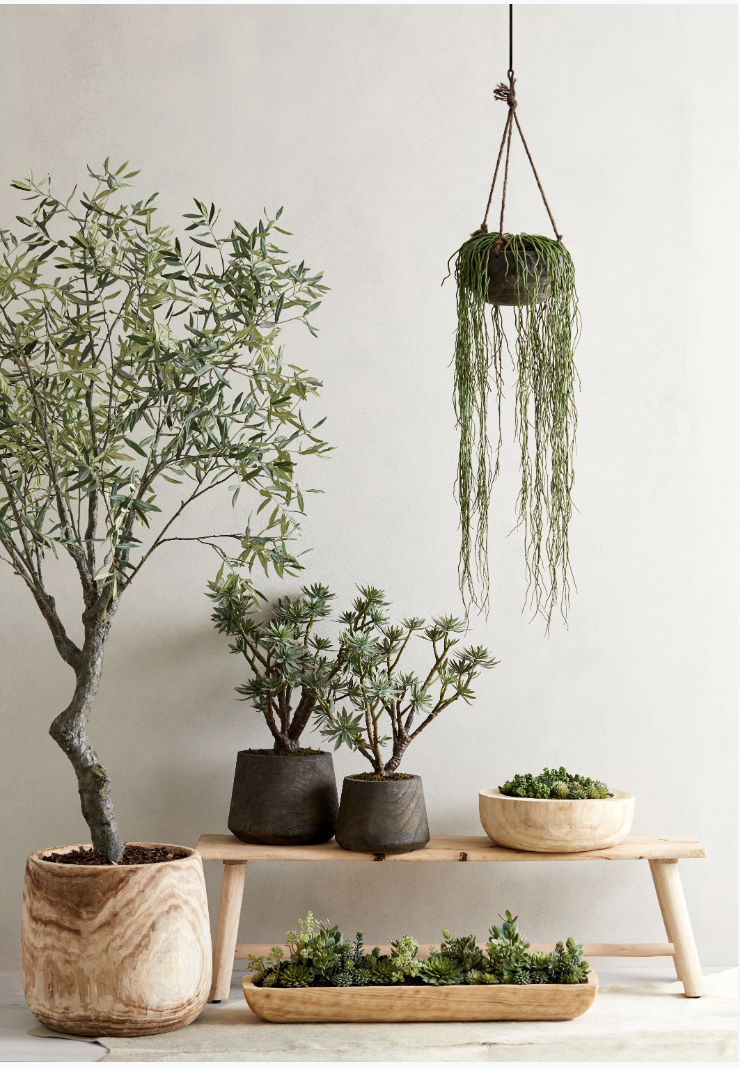 Another point of difference is the generous scale of many pieces in the Collection. Vases, furniture, mirrors and lamps are all on the larger side – reflective of the vast spaces local decorators often have to work with in their stying projects. This is due to Australian homes often being bigger than their European and Asian counterparts. Large scale décor also means that if you're looking for a bank of statement pieces that give spaces impact – the Collection will be well worth exploring. 
This collection is inspired by the Grand Designs Australia television program, hosted by architect Peter Maddison. The series shares an authentic and personal insight into the stories behind some of the country's most inspirational builds. No location is too far, no vision off limits. We're proud to offer you a slice of timeless appeal that is quintessentially Grand Designs. You will see the Collection's pieces featured Season 8 of Grand Designs Australia only on Lifestyle on Foxtel.