SEPTEMBER 2020: The 17th edition of Decor + Design is transforming into Australia's largest virtual interiors trade marketplace! Decor + Design 360 is a 5-day, trade-only virtual event that will take place from Monday 28 September to Friday 2 October 2020.

Australia's #1 Interiors Trade Event has always offered a 360-degree view of the industry; this year will be no exception. Packed full of seminars with design influencers, vibrant networking spaces and inspirational design products, this is the region's premier design and furniture event for 2020.
Originally scheduled to take place in Melbourne this week, we're taking the event completely virtual this year, with the return of the physical trade show in July 2021.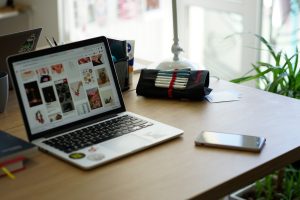 An Experiential and Inspirational Interiors Trade Marketplace
Hosted on a dynamic exhibition platform that combines slick technology with usability, Decor + Design 360 will allow wholesale and retail exhibitors to showcase the latest indoor and outdoor furniture, soft furnishings, lighting, artwork and textiles. Visitors will, as always, be restricted to trade.

Retail buyers, interior designers, decorators, architects, property developers and more will connect with exhibitors via live video to chat about the latest products.

"We are very excited to launch Decor + Design 360!" says Chris May, Exhibition Director. "Not only a virtual design event, this will be Australia's leading decor and design marketplace, which will enable designers and retailers to network, place orders, interact and learn about inspirational new products from our participating companies, as well as discover the latest design trends, and learn from our internationally renowned Seminar Series.
"For the last 17 years, we have been Australia's premier networking, buying and professional development event. Now we will transform into a design and retail marketplace that goes far beyond the physical event."
Be inspired, do business with leading companies, and meet fellow design-savvy industry insiders – all from the stylish comfort of your home or office!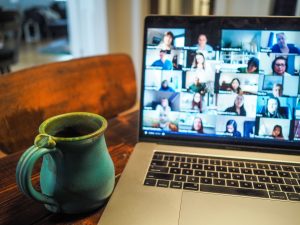 Connecting the design industry around Australia…and beyond
The launch of the 360 platform is set to open even more doors for the industry.
With traditional barriers to attendance removed, visitors and exhibitors can connect from across the APAC region and beyond as never before.
Make valuable connections in the Virtual Trends Champagne Lounge and attend the live presentation of the 2020 VIVID Design Awards, Australia's longest running competition for emerging designers.
Decor + Design 360 brand ambassador James Treble will be hosting practical design workshops, while international design gurus will be delivering interactive seminars as part of the Australian House & Garden International Seminar Series. Don't miss the 2021 Trends Forecast from leading UK Trends Forecaster Victoria Redshaw of Scarlet Opus.
Our new online exhibition platform will be a permanent feature of Decor + Design, which will combine with the physical exhibition in 2021 for optimised, 360-degree coverage.
In the months leading up to the event, we'll be delivering market insights, sneak peeks, interviews and inspirational design.
Get connected! Register now to be approved as a trade visitor to Decor + Design 360, Australia's most important virtual design marketplace.