NEWS: We're delighted to announce that Decor + Design 2021 will feature an inspirational Sustainability Hub, brimming with eco-friendly ideas. It replaces the Trends Hub at past shows, reflecting our move as a design industry and society towards more conscious, considered living.
Be Inspired By a New Way to Live

You've never seen a Sustainability Hub like this before! Leaving a small footprint but a big presence, the Design Matters National Sustainability Hub will be hard to miss at this year's show.
Visitors will be able to take a personal tour of the striking 'Hub', discovering innovative, eco-friendly products which combine living lightly on this planet with a beautiful, stylish experience.
It will be curated by Design Matters National the peak body for built-environment professionals in Australia, which actively promotes sustainable building design. The Sustainability Hub itself will authentically embody this philosophy.
A Sustainable, Luxe Tiny Home
The 2021 Sustainability Hub will actually be a stylish tiny house, with designer-quality finishes, provided by Design Matters National's Hub partner, Luxe Tiny Homes. The Tiny Home is designed for living as eco-friendly and off-the-grid as you'd like, which is why Design Matters National chose to wheel it in, rather than send a custom-built stand to landfill after the show ends.
Decor + Design visitors will be invited to tour the Tiny Home and meet the Interior Designers, plus chat with the Luxe Tiny Home crew and other contributors of sustainable interior, building and exterior products featured in this one-of-a-kind Sustainability Hub.
Experience how small spaces can be effectively utilised and beautified, using furnishings which embrace the most responsible, ethical and sustainable production practices available.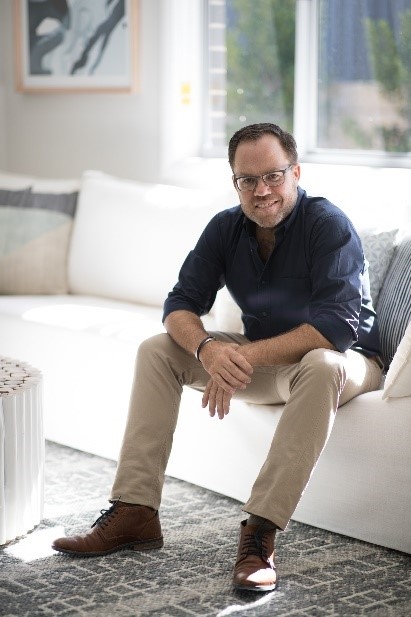 Step inside the Design Matters National Sustainability Hub at Decor + Design 2021, 15 – 18 July at the Melbourne Exhibition Centre.
Australia's No.1 Interiors Trade Event will also feature hundreds of exhibitors from across indoor and outdoor furniture, soft furnishings, lightings, textiles and art
The Australian House & Garden Seminar Series will also 'Celebrate Australian Design'. Co-hosted by the Editor-in-Chief of AH&G, Tanya Buchanan, top speakers will include Jeremy Bull, Cameron Kimber, Thomas Hamel, Mim Fanning, Adelaide Bragg and Arent & Pyke.
James Treble (left) will be hosting 'Practical Trends Tours' around the exhibition floor, which will put the focus on translating international trends in a sustainable and very Australian way. Stay tuned for more program information!
Entry to the exhibition is free but limited to trade visitors – register now to be approved for attendance and start planning your trip to Melbourne!